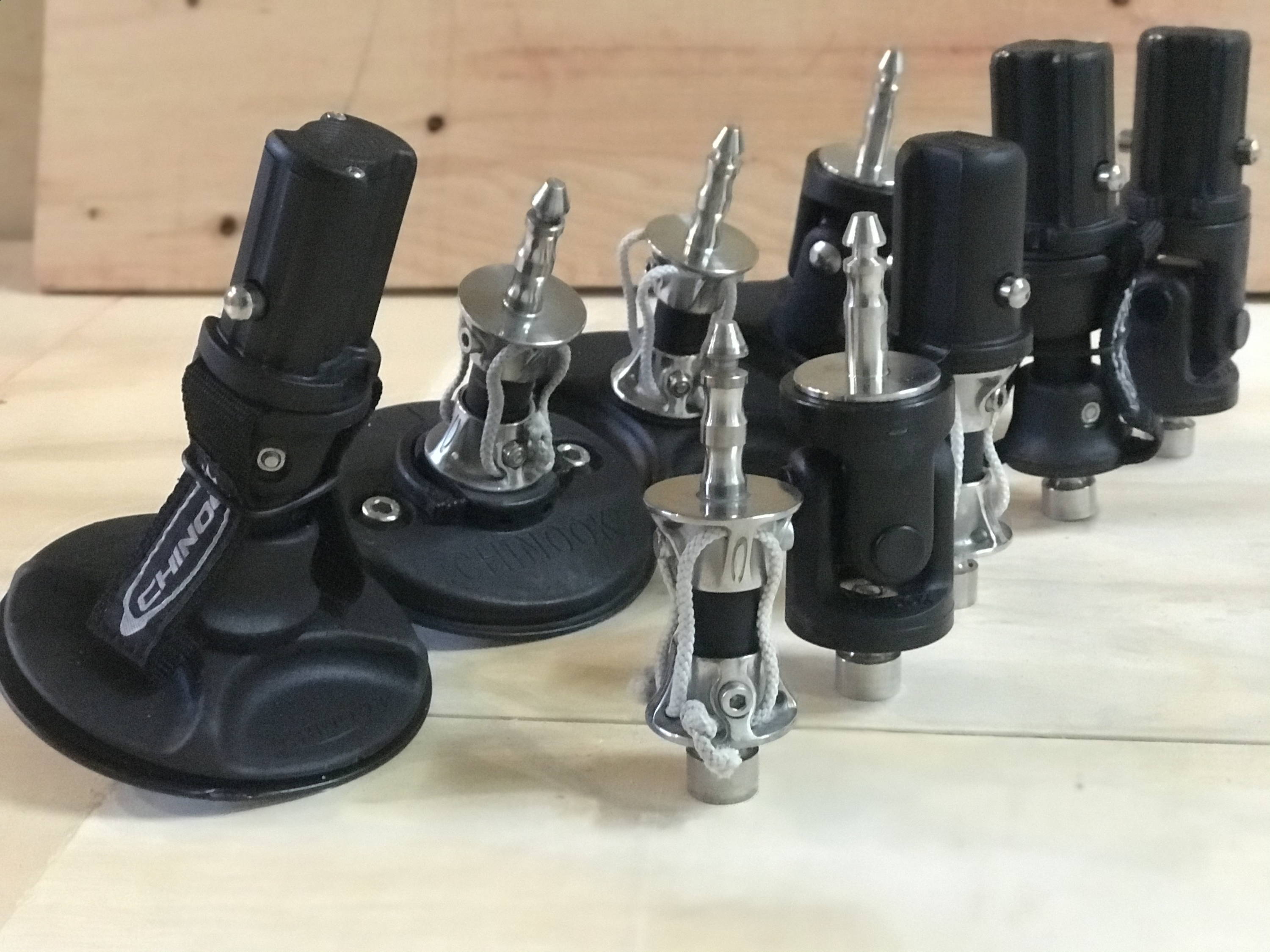 What Windsurfing Mast Base Do I Need?
For a tiny part, a windsurfing mast base carries lots of questions. 1-Bolt or two? Tendon, rubber or mechanical joint? Euro-Pin or U.S. Cup? This guide offers answers. Find side-by-side comparisons of each windsurfing base system — their pros, cons, and who benefits most from each. And better, learn from those who know best. A big thanks to the good folks at Chinook Windsurfing for their help assembling this.  
1-Bolt Base Versus 2-Bolt Base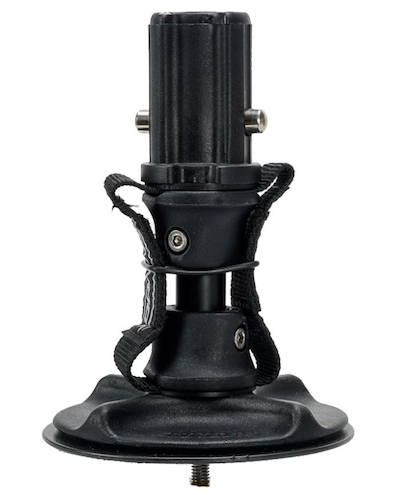 1-Bolt Windsurfing Base
What "1-Bolt" Denotes: A base that uses one bolt to secure itself to the board. Most 1-Bolt windsurfing bases are one piece. Riders often attach and remove it with each use.  
Pros
Tunable: With just one securing bolt, riders can utilize the entirety of a board's mast track when positioning their mast base on the board.  
Simple: No tools needed. No moving parts or separate locking mechanisms. With a 1-Bolt windsurfing base, you tighten or loosen it by hand, and are ready to go.  
Durable: The Chinook team rarely sees 1-Bolt bases break.
Weight: Up to 0.2 pounds lighter than 2-Bolt bases.
Cons
Convenience: Most 1-Bolt base users remove the base by hand after sailing. Why? It's tough to leave a 1-Bolt base secured to the board. It won't easily fit in a board bag, board racks, and doesn't allow board stacking. So when it's time to rig or derig, 1-Bolt windsurfing bases add time and, when the hands are tired after a session, hassle.
Best For
Riders who prefer a simple, proven, trustable windsurfing base. Also, windsurf foilers. The 1-Bolt windsurfing base accesses critical mast track positions for foiling fun.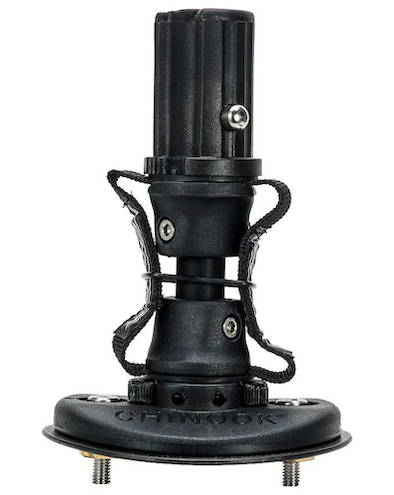 2-Bolt Windsurfing Base
What "2-Bolt" Denotes: A base that uses two bolts to secure itself to the board. Most 2-bolt windsurfing bases are a two part system with a base plate that is left on the board.
Pros
Convenient: No tightening a base by hand. No post session, my-hands-are-tired hassle. With a 2-Bolt windsurfing base, attaching and separating a sail is a snap.
Clever: Chinook's 2-Bolt Base integrates a 6 mm hex tool into the base itself. To secure, adjust, or remove the Quick-Release Base Plate, there's no searching for tools.  
Cons
Tuning: With two securing bolts, only a small portion of a board's mast track is useable for sail positioning.
Moving Parts: There's more of them with a 2-Bolt base. That said, the Big Winds rental fleet has used 2-Bolt bases for decades. It has been our workhorse, and a reliable one.
Weight: Up to 0.2 pounds heavier than 1-Bolt bases.  
Best For
Families, couples, big quivers — the convenience 2-Bolt windsurfing bases offer is tough to beat. Shave rigging time. Swap sails in seconds. Most 2-Bolt users have a base plate mounted on every board they own, ready for plug-and-play action.
Rubber Base Vs. Tendon Base Vs. Mechanical Base
Rubber Windsurfing Base
What "Rubber" Denotes: The rubber hourglass-shaped part that joins the top and bottom portions of the base.
Pros
Longevity: Chinook's most durable base — especially in tropical environments.
Smooth Riding: Offers an exceptionally cushioned ride through chop
Protection: The most shock absorption of any windsurfing base. Jump without worries.
Waterstarts: The soft rubber joint makes boards less likely to flip over while sail positioning in high winds.    
Cons
Efficiency: Riders who prioritize planing and acceleration prefer a more positive, direct transfer or rig power.
Availability: Just one 1-Bolt US Base model is currently available.  
Best For
Anyone who wants a smooth riding, long lasting windsurfing base that can handle the elements, high winds, and high jumps.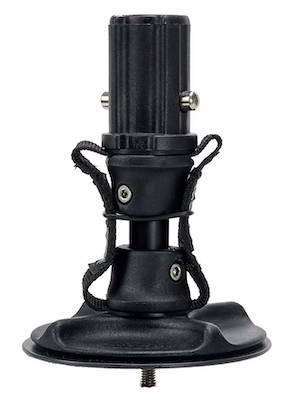 Tendon Windsurfing Base
What "Tendon" Denotes: The dark black tendon that joins the top and bottom plastic portions of the base.
Pros
Balanced Performance: Stiffer than Rubber Windsurfing bases, softer than Mechanical Bases. The middle road. Positive, direct transfer of sail power. Good shock absorption for jumping and smooth riding.
Maintenance: Not quite as as durable as rubber windsurfing bases, but close, and far more serviceable. Replacing a tendon is easy with a $19.25 part.
Availability: 1-Bolt, 2-Bolt, Euro-Pin and U.S. options exist. Our most popular base system at Big Winds.
Cons
Sensitivity: Slightly more vulnerable to tropical environments than Rubber bases.
Best For
Most windsurfers. Tendon Windsurfing bases blend efficiency, reliability and forgiving riding. The most widely used base system in the world, and easiest to service.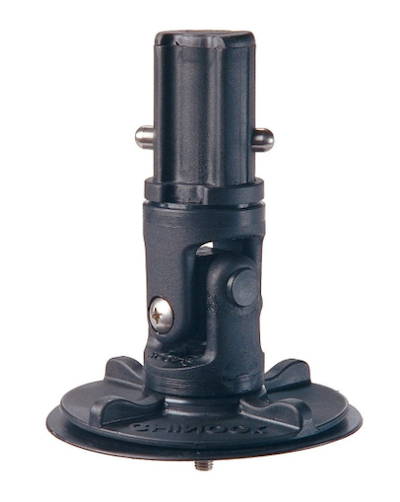 Mechanical Windsurfing Base
What "Mechanical" Denotes: The interlocking plastic pieces that join the top and bottom portions of the base.
Pros
Efficiency: The most positive, direct transfer of rig power. Ideal for maximizing sail power in light winds.  
Convenience: The easiest base to attach and separate rigs. Pop a sail on or off a board from any angle. No need to turn a board on its side.  
Durable: Chinook rarely sees issues with mechanical bases, though most mechanical base users sail in gentle winds and flat water.
Cons
Stiff: So stiff, jumping isn't recommended. Mechanical bases offer no shock absorption for boards or their riders.
Best For
Light winds, wide boards, flat water, windsurf schools, and, more recently, windsurf foilers. If easy rig attachment and separation is the priority, this is the base.  
U.S. Cup Versus Euro-Pin Base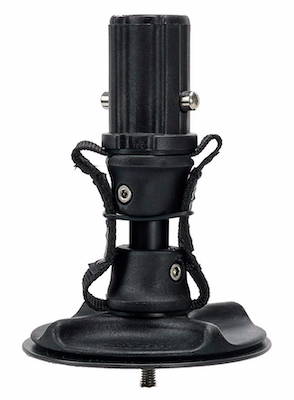 U.S. Cup Windsurfing Base
What "U.S. Cup" Denotes: The plastic part on top of the base, which includes two protruding aluminum pins.
Pros
Sand Resistance: The U.S. Cup creates a relatively closed system, less vulnerable to sand intrusion and corrosion.
Proven: A base that's been in existence for decades. For many, it's a known quantity that's easy to trust.  
Cons
Long Term Use: Aluminum pins may eventually need replacing. U.S. Cups occasionally need tightening.
Ease of Use: Squeezing two pins together to release a sail is tough with tired hands.
Best For
Those who want to keep on keeping on with a base system that's never given them reason to change, and that's likely already compatible with their existing extensions.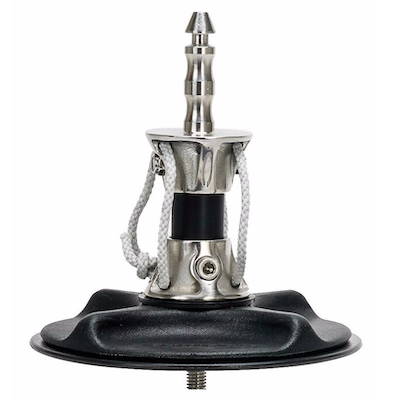 Euro Pin Windsurfing Base
What "Euro Pin" Denotes: The singular stem located at the top of the base. Also referred to as "Universal Pin".
Pros
Trustable: Chinook's team never hears of these bases releasing accidentally, and claim that Euro-Pin Bases require the least long-term maintenance.
Direct: Euro-Pin Bases create a tight, snug fit between the base and extension. No play whatsoever.
Convenience: Release a sail by pushing one pin (read: not squeezing two).
Cons
Sand Resistance: More vulnerable to sand intrusion.
 Best For
Tired hands looking for sail separation relief. Any windsurfers who want a base built to last, that – in a world of mast base options – is the least likely to ever need servicing.
Eddy Patricelli is a co-owner of Big Winds. From 2001-2007 he was the editor of WindSurfing magazine. He has been windsurfing (and teaching windsurfing) for decades. See his best video tip for getting your kids onboard here.