What Windsurfing Mast Base Do I Need?
For a tiny part, a windsurfing mast base carries lots of questions. 1-Bolt or two? Tendon, rubber or mechanical joint? Euro-Pin or U.S. Cup? This guide offers answers. Find side-by-side comparisons of each windsurfing base system — their pros, cons, and who benefits most from each. And better, learn from those who know best. A big thanks to the good folks at Chinook Windsurfing for their help assembling this.  
1-Bolt Base Versus 2-Bolt Base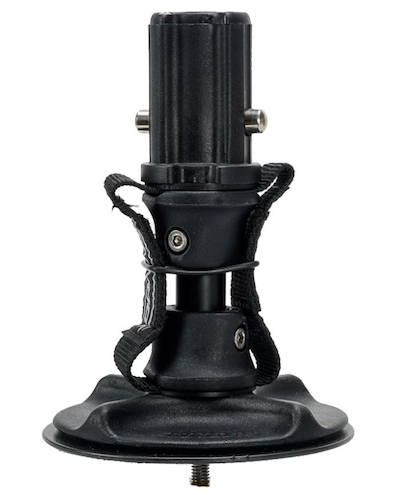 1-Bolt Windsurfing Base
What "1-Bolt" Denotes: A base that uses one bolt to secure itself to the board. Most 1-Bolt windsurfing bases are one piece. Riders often attach and remove it with each use.  
Pros
Tunable: With just one securing bolt, riders can utilize the entirety of a board's mast track when positioning their mast base on the board.  
Simple: No tools needed. No moving parts or separate locking mechanisms. With a 1-Bolt windsurfing base, you tighten or loosen it by hand, and are ready to go.  
Durable: The Chinook team rarely sees 1-Bolt bases break.
Weight: Up to 0.2 pounds lighter than 2-Bolt bases.
Cons
Convenience: Most 1-Bolt base users remove the base by hand after sailing. Why? It's tough to leave a 1-Bolt base secured to the board. It won't easily fit in a board bag, board racks, and doesn't allow board stacking. So when it's time to rig or derig, 1-Bolt windsurfing bases add time and, when the hands are tired after a session, hassle.
Best For
Riders who prefer a simple, proven, trustable windsurfing base. Also, windsurf foilers. The 1-Bolt windsurfing base accesses critical mast track positions for foiling fun.