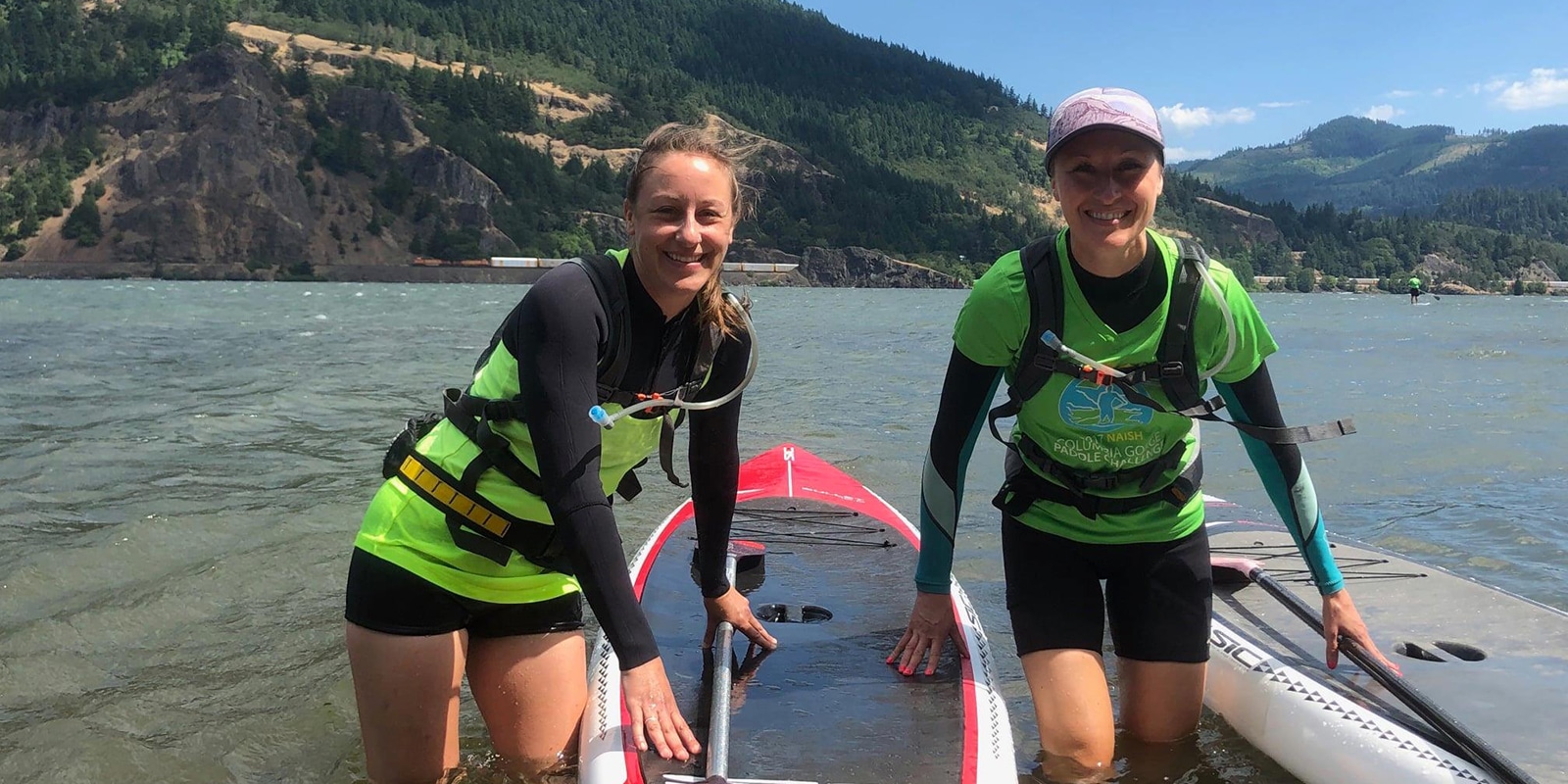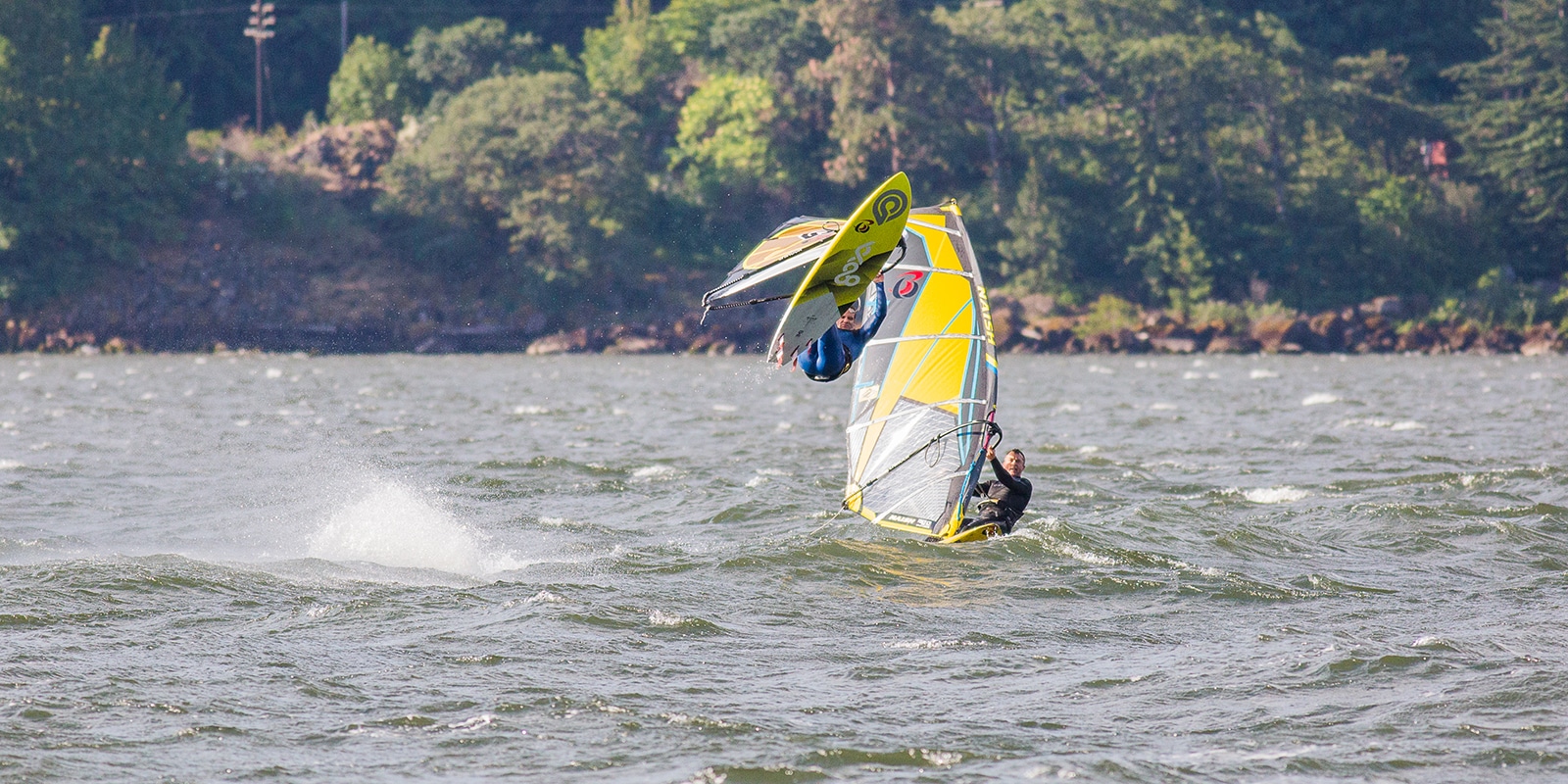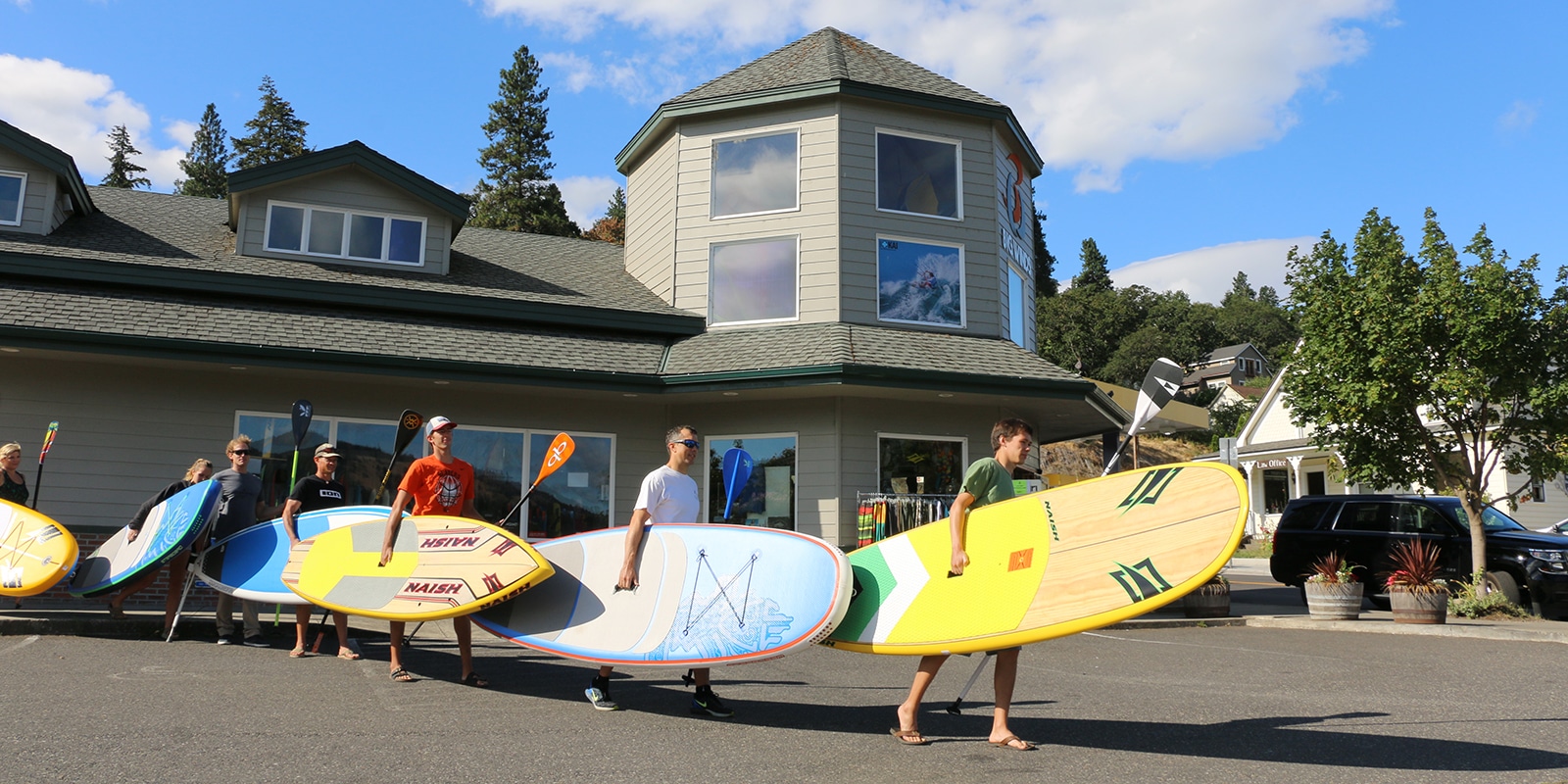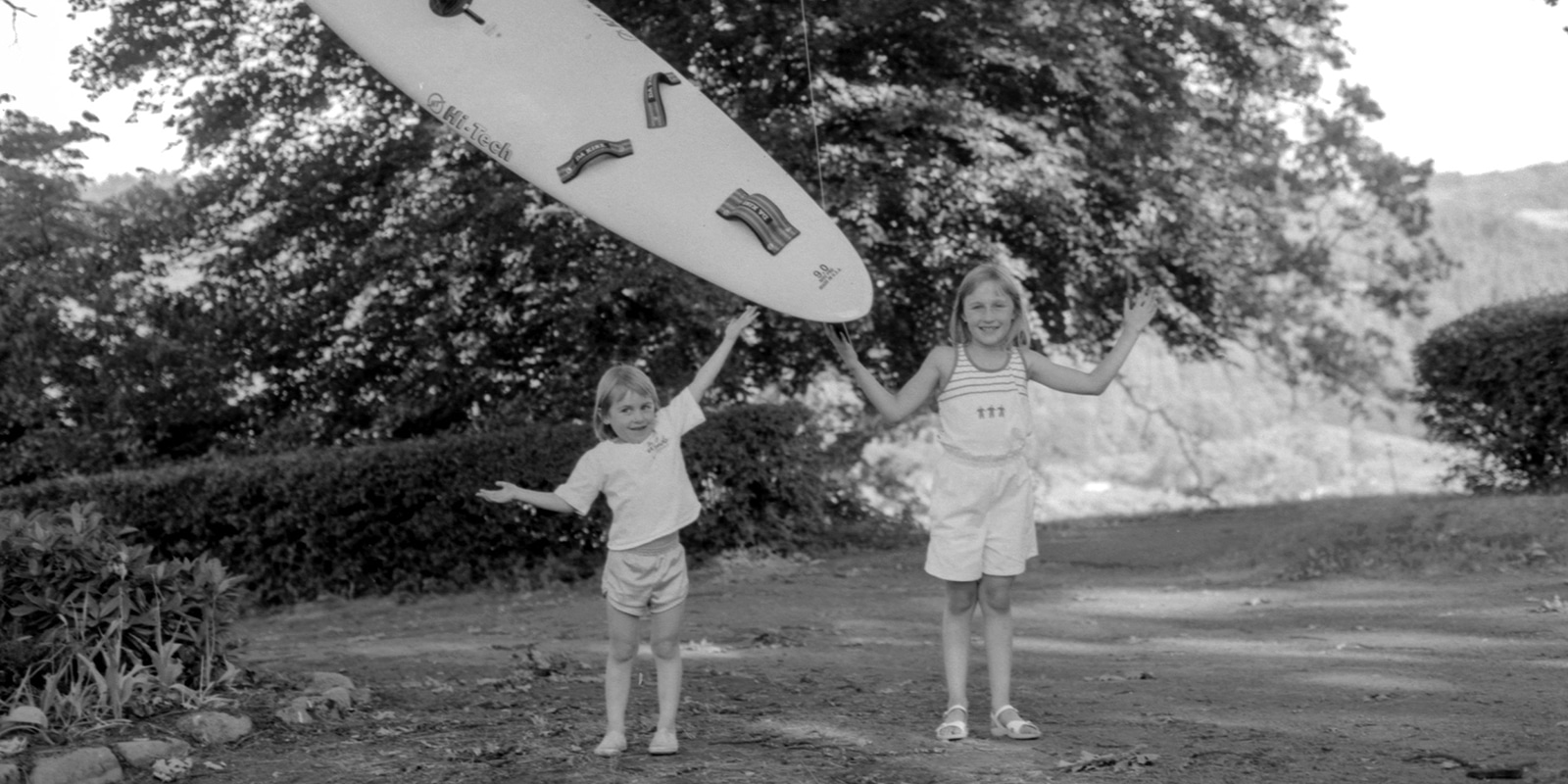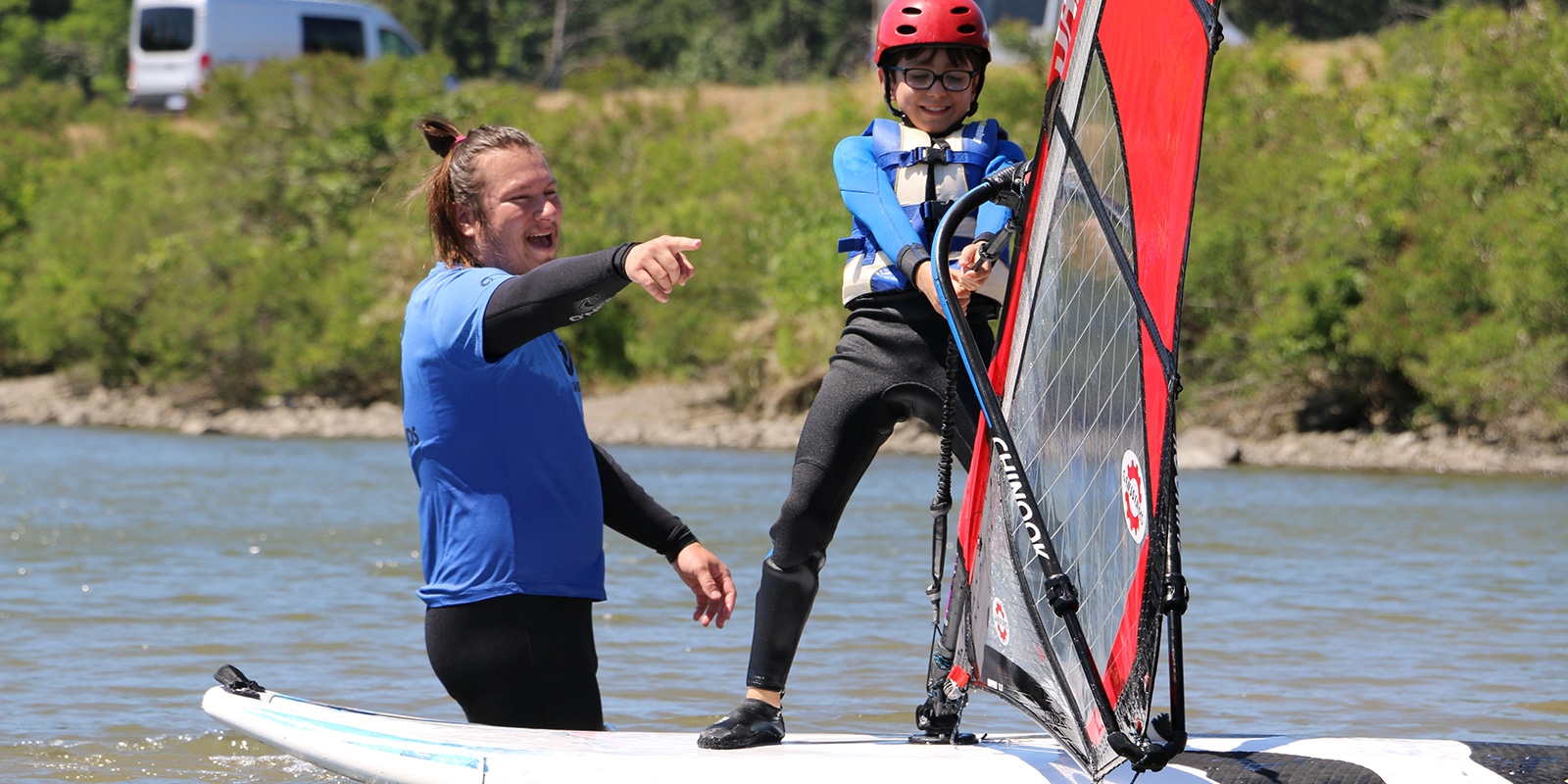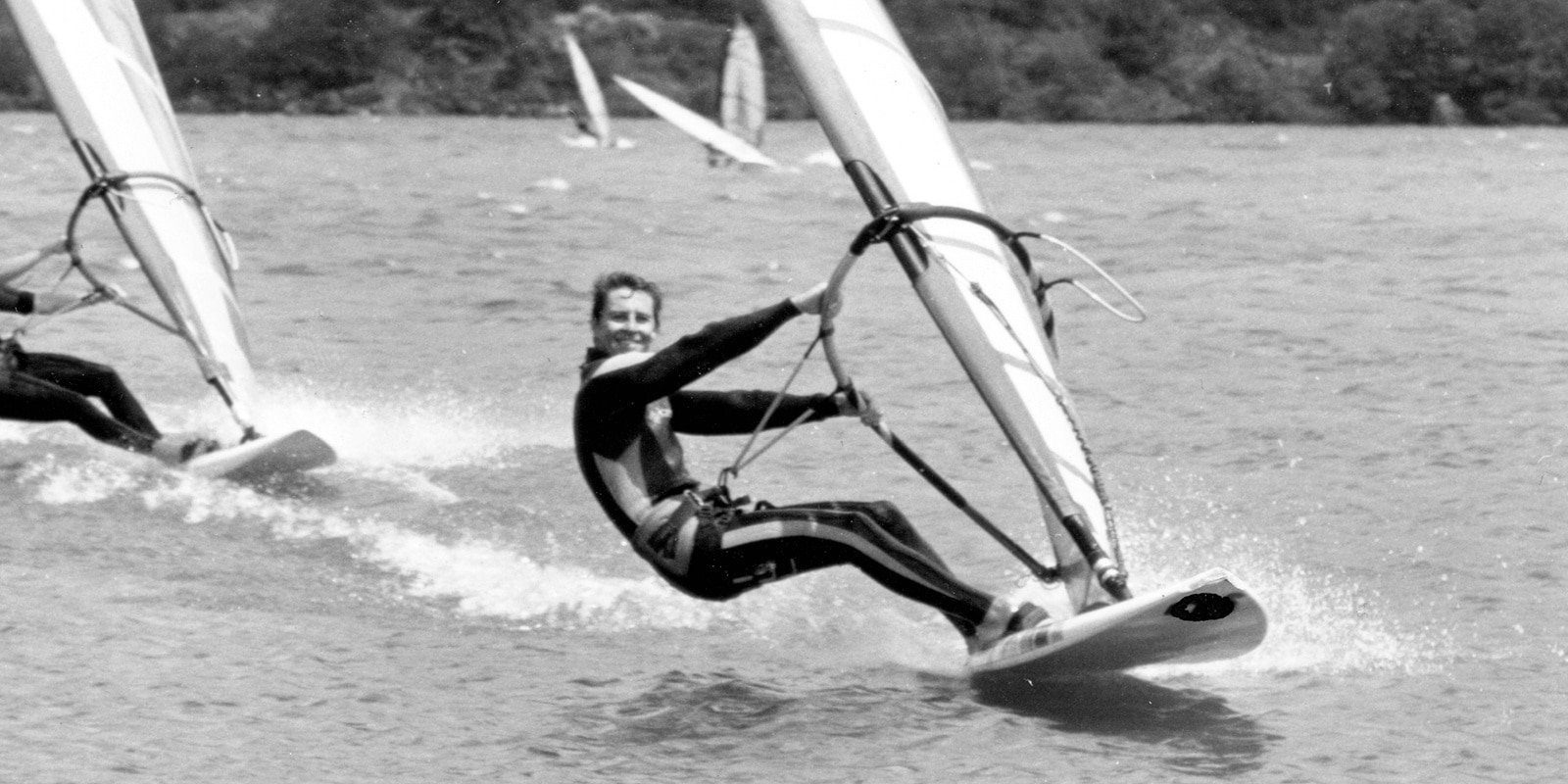 OUR MISSION
_________________________________________________________
To spread our love of wind and water near and far, and to make your next session better than your last. From sharing swells, to taking flight, and helping with those "firsts" along the way – first lesson, first Kids Camp, board, downwinder, wing – our mission is to nurture a lifelong party wave. Hop on!
OUR STORY
_________________________________________________________
Since 1987, Big Winds has been creating windsport enthusiasts here in the Columbia River Gorge. We began during the windsurfing frenzy of the 80s and 90s, launched into kiteboarding in the early 2000s, grabbed paddles in 2010, and most recently, sprouted wings overhead and, well, underfoot. Led by late Big Winds founder Steve Gates, programs like our windsurfing lessons, Kids Camps, and youth paddle teams span decades, and have given way to world champions. The constant throughout: shared stoke. Hatchery dawn patrol sessions, Viento downwinders, winging Wednesdays at The Hook — the lifeblood of Big Winds is maintained by a steady circulation of water time. We ride high, and it's a feeling that's best shared. Come join us. 2022 marks our 35th year in downtown Hood River. The wind and waves of the Gorge are still pumping. So are the high fives at the water's edge that started it all. Let's go!
OUR TEAM
_______________________________________________________
JODIE GATES
Owner, and our president who windsurfs, wings, and SUPs. She also rides an e-bike to work every day. Ebike? Oh yeah, check out our sister store.
T.J. GULIZIA
Owner, and overseer of all SUPs, wings, kites, foils and eFoils. He also kayaks, and loves tour skiing. How does he do it all? For starters, he's on the water all winter long.
MARK AMES
Owner, and our sage veteran. As in, here since it all began. An Encyclopedia of windsurfing product knowledge, and more recently, windsurf foiling.
EDDY PATRICELLI
Owner, a longtime windsurfer, former magazine editor, and eager winger. He handles marketing, videos and web work for bigwinds.com.
CONNIE OZIMEK
Lessons, rentals and Kids Camps— Connie makes 'em happen, and also oversees wetsuits. An avid windsurfer, winger, paddler and soon to be a new mom!
RICK GENTZKOW
Bigwinds.com's creator and savior. There's no mistaking Rick for an I.T. guy.  Not when his sweeping website upgrades occur between kite loops, or a Peru wave escape.
ALEJANDRO CONNORS
The "glue" that binds our Big Winds shop, bigwinds.com, and all of its inventory. Alejandro's responsibilities are massive. So are his kiteboarding skills, and passion for wing and SUP.
SAM SHANNON
Sam turns heads riding wings, kites, and anything with a foil. A rockstar instructor (ask Jimmy Buffet), and our main man for product reviews. See what we mean.
NICK WATTS
Nick loves to unbox a new board just as much as you. As shipping manager, he knows boxes, and how intact and on time deliveries change lives. An avid winger, biker, and sailor, Nick keeps deliveries pumping!